Written by Cheryl Walsh on September 20, 2018 at 6:30 am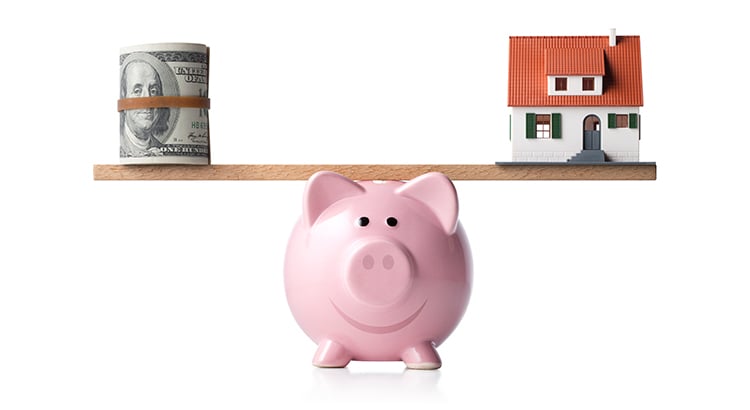 The housing market has been anything but normal for the last eleven years. In a normal real estate market, home prices appreciate 3.7% annually. Below, however, are the price swings since 2007 according to the latest Home Price Expectation Survey:
After the bubble burst in June 2007, values depreciated 6.1% annually until February 2012. From March 2012 to today, the market has been recovering with values appreciating 6.2% annually.
These wild swings in values were caused by abnormal ratios between the available supply of inventory and buyer demand in the market. In a normal market, there would be a 6-month supply of housing inventory.
When the market hit its peak in 2007, homeowners and builders were trying to take advantage of a market that was fueled by an "irrational exuberance."
Inventory levels grew to 7+ months. With that many homes available for sale, there weren't enough buyers to satisfy the number of homeowners/builders trying to sell, so prices began to fall.
Then, foreclosures came to market. We eventually hit 11 months inventory which caused prices to crash until early 2012. By that time, inventory levels had fallen to 6.2 months and the market began its recovery.
Over the last five years, inventory levels have remained well below the 6-month supply needed for prices to continue to level off. As a result, home prices have increased over that time at percentages well above the appreciation levels seen in a more normal market. 
That was the past. What about the future?
We currently have about 4.5-months inventory.…
[Continue Reading...]
Posted in
Real Estate
|
No Comments »
Recent Posts
By Cheryl Walsh - September 19, 2018
Rising home prices have been in the news a lot lately and much ...
No Comments »
By Cheryl Walsh - September 18, 2018
CoreLogic recently released their Home Price Index Report. One of the key indicators used in ...
No Comments »
By Cheryl Walsh - September 17, 2018
If you thought about selling your house this year, now more than ever ...
No Comments »
By Cheryl Walsh - September 14, 2018
Some Highlights: According to a new survey from Open Listings, 62% of Americans ages ...
No Comments »